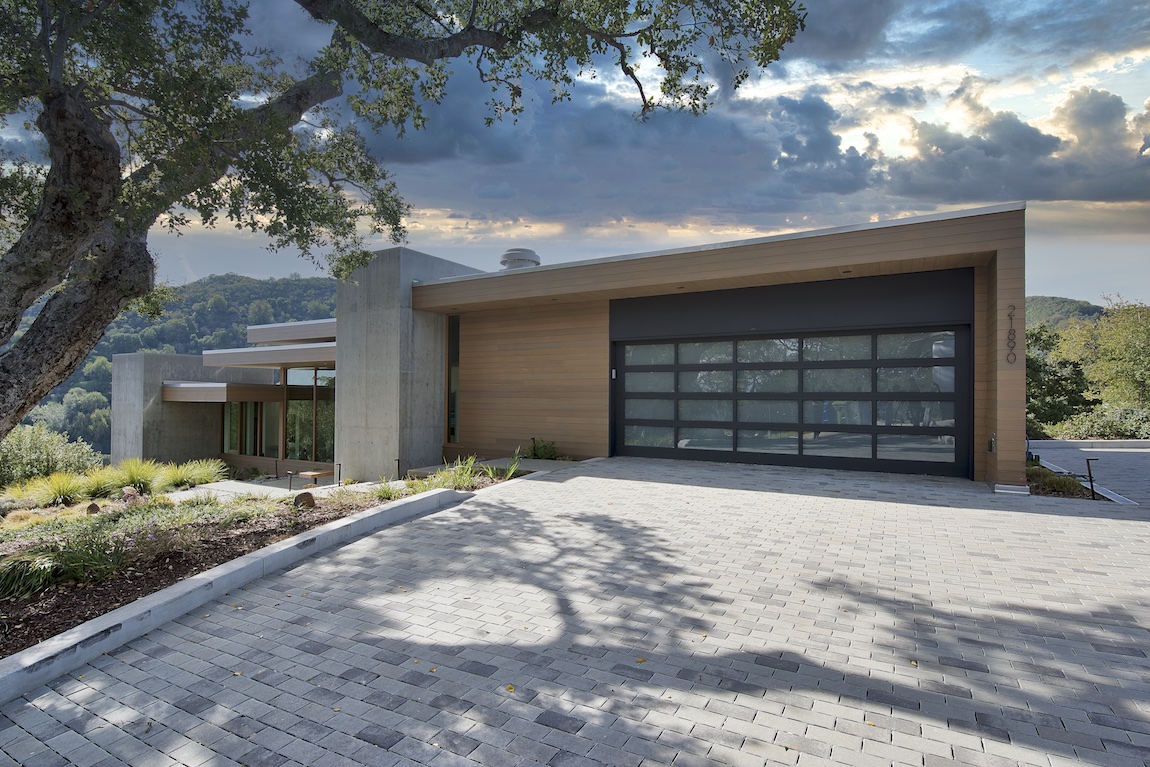 Climate change is making wildfires more frequent and more intense. It is estimated that more the 43% of new homes are now being built in high wildfire-risk areas. If you're building in a fire-prone area, one of the best things you can do to protect your investment is to consider wildfire sprinkler systems for new homes.
Why install a sprinkler system during construction?
Peace of mind: Knowing that your home is equipped to combat wildfires can provide you with peace of mind. Wildfire sprinkler systems for new homes are especially important if you are building in an area with a high risk of wildfires.
Seamless integration with design: Installing a fire sprinkler system during construction allows it to be integrated seamlessly into the design of your home. Pipes can be completely hidden within the walls during the construction process and sprinkler heads can be aesthetically placed, without the need for disruptive retrofitting later on.
Cost-effectiveness: Incorporating a sprinkler system into the construction of your new home is more cost-effective than retrofitting your home after it is built. Retrofitting a finished home can be more expensive and requires work around existing structures and landscaping.
Enhanced safety: Wildfire sprinkler systems are designed to monitor and track active wildfires and the best systems will activate automatically when needed, dousing the property with water and firefighting foam. By installing a system during the construction process, you can ensure optimal system placement and maximum effectiveness.
Other benefits of wildfire sprinkler systems
Potential insurance benefits: Some insurance companies offer discounts on home insurance premiums when wildfire sprinkler systems are installed on new homes. Over time, these savings can offset the initial investment in the sprinkler system.
Community protection: Wildfire sprinkler systems can help slow the spread of wildfires to other homes in your community and reduce the strain on firefighters.
Increased property value: Homes with built-in wildfire protection systems can command higher market values. This is because potential buyers recognize the value of having a home that is well protected from fires.
If you're building a new home in a fire-prone area, installing a wildfire sprinkler system is a smart investment. Sprinkler systems can protect your home, your family, and your belongings from the devastating effects of wildfires. They are also cost-effective and can even help to increase the value of your property.
Additional tips for installing a wildfire sprinkler system for your new home:
Choose a qualified installer: It is important to choose a qualified installer to ensure that your sprinkler system is properly designed and installed. Be sure your installer has experience working with general contractors, architects, and other trade services that are part of the new home construction process.
Choose a software-based system that is automatically activated: Wildfire defense systems that are controlled by an app and software platform ensure ultimate protection and don't require you to be on the property to activate your wildfire sprinkler system.
Make sure your sprinkler system is maintained: It is important to have your sprinkler system inspected and maintained regularly to ensure that it is in working order.
Wildfire sprinkler systems are a smart investment for any homeowner who lives in a fire-prone area. By installing a sprinkler system during the construction phase of your new home, you can get the most out of your investment and protect your home from the devastation of wildfires.