California fire map & tracker.
The active wildfire map of California.
Frontline Wildfire Defense is proud to offer access to this interactive California wildfire map and California wildfire tracker. Keep an eye on recent CA wildfire activity, so you can take appropriate action to protect your home and property. A customized version of the California fire map is available via the free Frontline Wildfire Defense App (Android | iOS), so you can get a current California fire map that is customized based on your home address.
Download the app version of the California fire map for free today.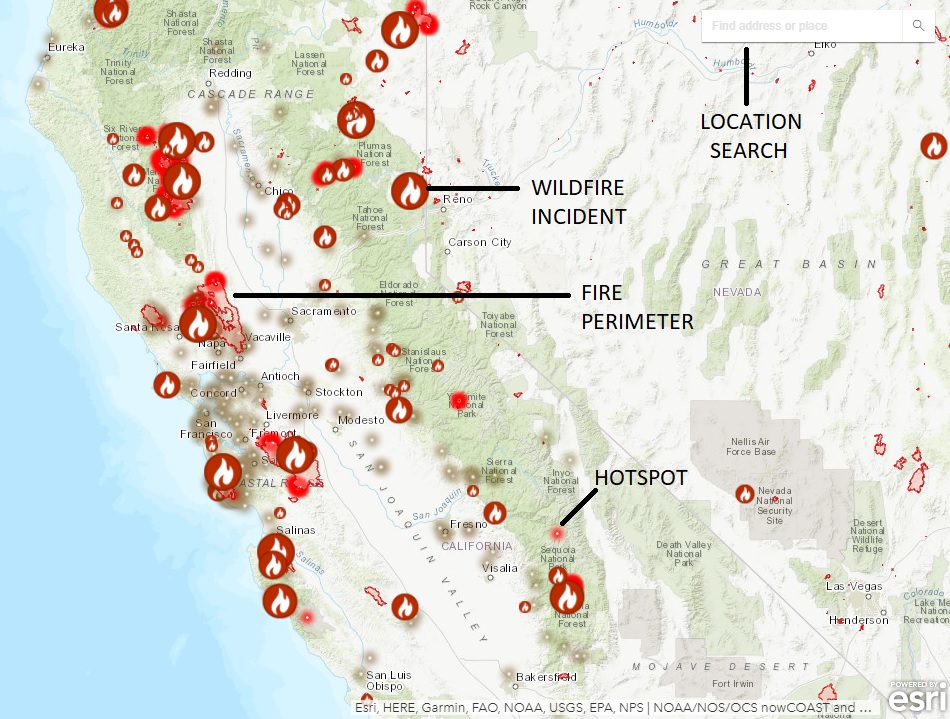 California fire map today.
Fire location search. Use the search bar to type in your location, or zoom and scroll to explore the CA wildfire map.
Wildfire incident updates. Active fire incidents will be displayed with a fire icon and the name of the fire. Timestamps of the most recent updates can be viewed by clicking on an incident.
Perimeters. Fire perimeters are displayed on the map with a light red overlay and bold red outline. Note that this is not a live map. While the map is updated regularly, wildfires can spread rapidly. Do not rely on this tracker for precise coverage.
Hotspots. This map displays thermal hotspots, which are shown as bright red dots. These hotspots could be the beginnings of wildfires, or they may be false positives that the satellite picked up due to other incidents like volcanic activity, oil and natural gas wells, etc.
National coverage. In addition to Northern California wildfire tracking and Southern California wildfire tracking, this map can be used to track wildfire activity nationwide.
Custom CA wildfire maps.
Based on your home address, the Frontline App allows you to see where fires are in California that may be a threat to your home and family. The app will also send proactive wildfire alerts and notifications, including new fire alerts, red flag warnings, fire weather watch warnings, lightning events, wildfire evacuation notices, and more.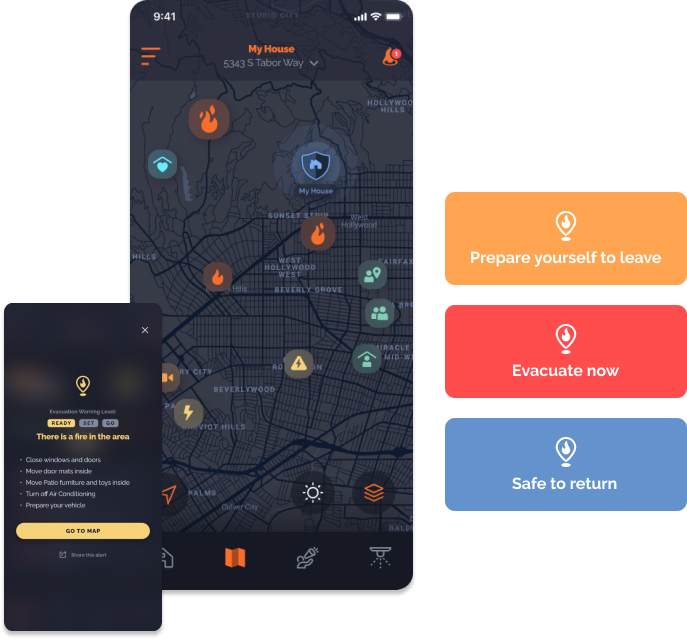 Get ahead of the flames.
Make the free Frontline app part of
your wildfire plan.


About the California Wildfire Tracker and Map
The California wildfire map on this page displays the best-known locations and perimeters of active fires in California. Keep in mind that while elements in the wildfire map are updated daily, it should not be treated as a live wildfire map and is not intended to display evacuation routes.