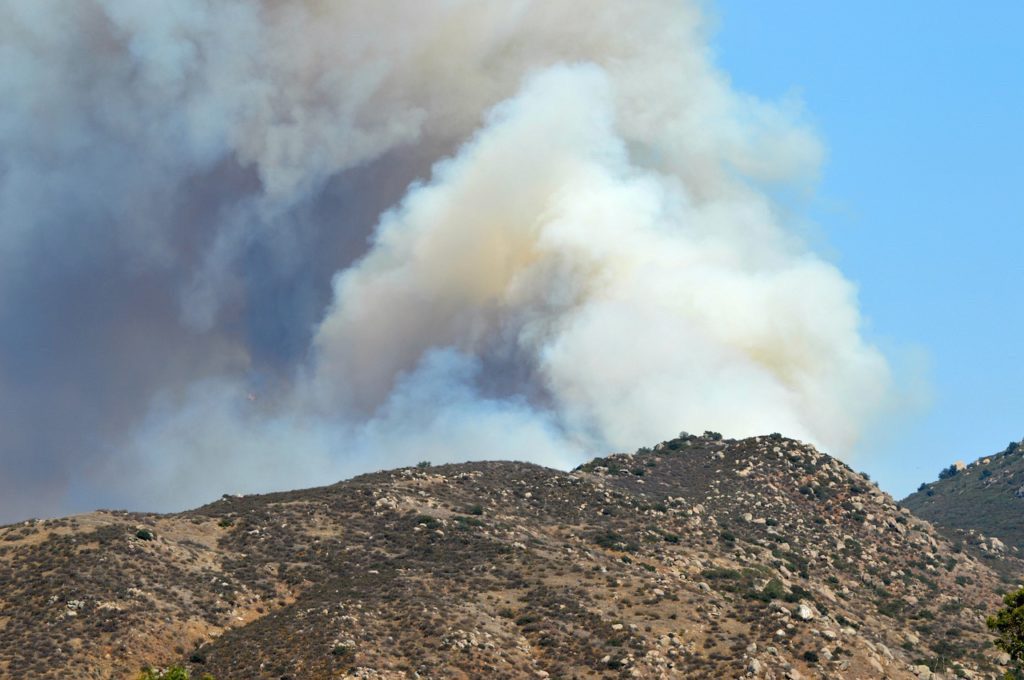 Wildfires Wreaking Havoc in Northern California
"Oh, look at that hill. I bet those flames are 400 feet tall."
Leona Demits was pacing in front of the gate to her friend's Spring Valley, Calif., home, warily watching the orange glow along the ridge behind the house.
She and her husband were temporarily residing there, during a move to Redding from Fort Bragg, N.C., where they were used to rain and fog–not wildfire.
"Man, I didn't know you had to spend the summer half-packed up," she said.
Welcome to Wildfire Season
Wildfire season recently blew in with a vengeance through Lake County in Northern California, wreaking havoc and forcing thousands to evacuate.
Fanned by dry, erratic winds, the Pawnee Fire blazed across the hilly eastern backbone of the county. It destroyed at least 12 structures and threatened about 600 others. As the inferno expanded to 7,700 acres, at least 3,000 Spring Valley residents were forced to evacuate.
According to Paul Lowenthal, assistant fire marshal for the Santa Rosa Fire Department, these kinds of fires don't normally hit until late summer or fall.
But this year, the area is drier than normal. "I don't think any of us thought we would be here this early in the season," Lowenthal said. "This is the last thing anyone wants to go through. It has the potential to get a lot bigger, given the wind and the directions it's being pushed."
The Pawnee Fire raged through the same dry hillsides that had been blackened by wildfire just a few years ago. More than 230 firefighters were battling the blaze in the rugged area. They used bulldozers to cut a firebreak; they dropped water and fire retardant from aircraft.
Three days after it started, it had not been contained at all. The cause of the fire is under investigation.
More Than Its Share of Misery
This California county has suffered more than its share of devastation in recent wildfire seasons. It was spared by fires that ravaged neighboring Napa and Sonoma counties last year. (See related article, "Wine Country Wildfires Kill At Least 40, Hundreds Missing.")
But in August of 2016, the 4,000-acre Clayton Fire burned much of the town of Lower Lake, destroying at least 300 homes and businesses and forcing thousands to evacuate.
Even worse, a year earlier, the 76,000-acre Valley Fire killed five people and destroyed more than 2,000 homes and structures in and around Middletown. That was the most destructive fire in Lake County history. It was started by a hot tub's faulty wiring.
Massive wildfire also raged through the area in 1996 and 2012.
"You don't think it will happen again, and then it just keeps happening," one resident lamented.
---
Sources:
Featured Image: Creative Commons Photo by Daria Devyatkina