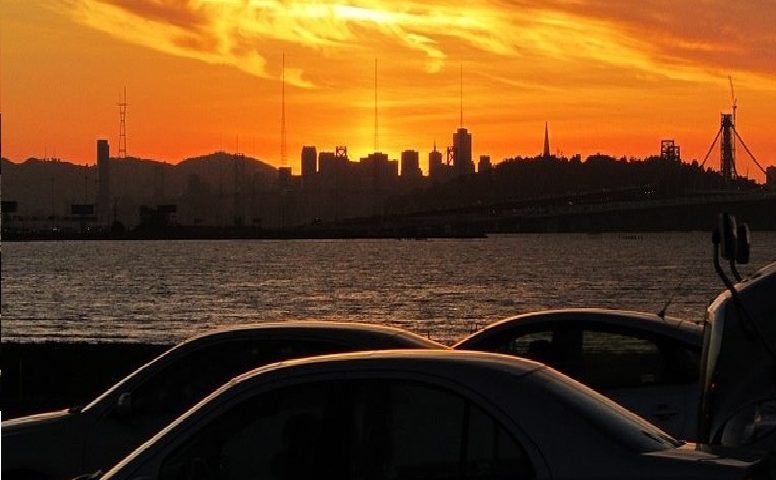 Power Shut-Offs Ignite Public Outrage
---
"This is not [just] an inconvenience for us. It's life or death."
That's how one northern California resident expressed the sentiment of many seniors who were reeling from the massive power shut-offs ordered by utility giant Pacific Gas & Electric (PG&E). People who depend on power to operate medical equipment and keep their life-saving medications properly refrigerated found themselves in a dangerous situation.
PG&E's "public safety power shut-off" was the largest preventative shutdown in the state's history: 800,000 customers were without power. And it was all done in an attempt to reduce the risk of wildfires.
The blackout disrupted millions of lives and may have cost billions of dollars in economic losses. Local government officials rushed to find generators to power traffic lights and tunnels; neighborhoods far removed from any apparent wildfire danger were plunged into darkness.
PG&E wasn't the only utility to cut power during the week to reduce wildfire danger. Two major utilities in Southern California did the same, but on a much smaller scale. And while PG&E customers had been forewarned all summer about potential power shut-offs, no one expected an outage of this magnitude.(See "Trial by Fire," Public Safety Power Shutoffs section.)
We many never know if the utility's effort prevented any wildfires. What we do know is the move ignited public fury.
Backlash
According to PG&E officials, some of their front-line employees were shot at, cursed at and punched. At the company's San Francisco headquarters, security barricades were placed around the building to protect staff members. In some communities, nighttime curfews were enacted in an effort to prevent looting and other criminal activity.
Small-business owners were particularly riled. Bay Area residents Lori and Harry Boukis lost power at their two restaurants and their home. They estimated that the outage set them back more than $10,000 from lost revenue and inventory. They've resided in California for 30 years, but now they don't know if they'll stay.
"I would consider leaving the state if this keeps going on," Ms. Boukis told the Wall Street Journal.
Gov. Gavin Newsom called the shutdown the "unacceptable" result of PG&E's "greed and mismanagement." The sentiment was echoed by angry residents of darkened neighborhoods.
Communication Debacle
Adding to the utility's woes was the communication debacle with its customers. Prior to the massive shut-off, PG&E instructed its customers to visit the utility's website to find out who would be affected by the shut-off. But the website quickly crashed as millions did just that.
So the utility directed people to its call centers. Alas, those were overloaded, too.
Building on a Bad Rep
Even before the blackouts, PG&E was one of California's most reviled institutions. It was a PG&E power line that sparked the 2018 Camp Fire, killing 85 people and destroying the town of Paradise. That blaze was the deadliest wildfire in state history.
But years prior to that deadly blaze, PG&E already had a reputation for negligence with regard to its power lines. (See box below.) For years it deferred maintenance on its infrastructure and lagged behind its goals for clearing vegetation from around power lines.
Which Utility Causes the Most Wildfires?
In 2014 California's regulators began requiring utility companies to report whenever a fire incident occurs on one of their power lines. From 2014 through 2017, more than 2,000 such incidents were reported. The vast majority of these were small (less than one acre).
Data obtained from the California Public Utilities Commission shows that PG&E experiences significantly more fire incidents than other large utilities in the state. In fact, more than three-fourths of all fire incidents in the state were reported by PG&E.
Here is a comparison of fire incident reports from the state's three largest utilities:
| | | |
| --- | --- | --- |
| Utility | No. of Customers | No. of Fire Incidents |
| Pacific Gas & Electric | 16,000,000 | 1,552 |
| Southern California Edison | 15,000,000 | 347 |
| San Diego Gas & Electric | 3,600,000 | 110 |
Was It Necessary?
PG&E president Bill Johnson apologized for the agency's poor communication, acknowledging that the utility was "not adequately prepared." But he insisted that the dangerous weather forced their hand.
Many residents and government officials want PG&E to be more prudent in its use of these highly disruptive power shut-offs. They point to large utilities in the southern part of the state which have diligently buried more transmission lines, replaced wooden power poles with concrete poles, and improved their wind-tracking systems.
"No one is happy with this. No one is satisfied with this….This has to be resolved." — Calif. Gov. Gavin Newsom
More importantly, according to UC fire scientist Scott Stephens, southern California utilities "have invested more in the ability to shut off much more strategic, smaller areas of their grid." In other words, their approach is much more surgical.
So was the massive shut-off necessary? Utility and fire science experts believe it was, considering PG&E's current deficiencies and the threat posed by the recent Santa Ana winds.
But a better question, they say, is whether it had to affect so many people.
Power Outages and the Frontline System
Wildfire defense systems must be able to operate during power outages – either planned or unplanned. The Frontline Wildfire Defense system has a built-in backup battery and utilizes satellite communications if WiFi and cell service are not available.
In addition when connecting to a well or backup water source, such as a pool or emergency tank, those pumps are on backup power.
Learn more about how our system helps residents be more resilient.
---
Sources:
Featured Image: Pixabay